"Affiliates welcome to a very unique niche
with massive opportunity for you"
70% of each sale of 'Weg mit der Panik'
(Panic Away in German) Goes to You
That equals €31 per sale, which converts approximately to $43
I, Barry McDonagh want to welcome you to one of the most exciting affiliate programs on Clickbank. The German version of our flagship product Panic Away (Weg mit der Panik).
What's so exciting about the German Verison?
Panic Away has proven to be one of the internet's most successful online course for treating panic disorder today. The German version of this program (Weg mit der Panik), is now available for you to promote and because of the lack of competition in the German market there is a really great opportunity for our affiliates to get in early and make high sales.
Not alone will you be helping numerous people achieve a life free from anxiety but you will also be joining an affiliate scheme that is know to convert well. We split test until we have the optimum landing page for you and that is one of the reasons we rank so high in Clickbank. (Just take a look at our Clickbank rankings for Panic Away.
Have a browse through our testimonial page which is 100% legitimate and then think of the the potential change you can make by referring German speaking people to 'Weg mit der Panik'.
This is truly one product you can be really proud to promote wholeheartedly. I have been very moved over the years by how much this course changes peoples lives and I'd like you to join with me in that effort.
So how much can you generate from 'Weg mit der Panik'?
As the customer is paying in Euros each sale is worth €31, (which converts roughly to $43). Suffice to say that with a little effort on your part you could have a generous monthly income because of the little competition found in the German niche.
'Weg mit der Panik' is a direct translation of Panic Away and the german site has all the optimized ingredients so it will convert well and pay a high return for your efforts.
This affiliate training area has been updated so use the opportunity to take advantage of it and quickly become a super affiliate of the German version.
You will find all you need in the links below to get you started. I am here support you 100% as when you do well online we all do. By us all, I mean YOU, ME and THE PEOPLE that benefit from the course. It is a true win-win-win!
GETTING STARTED
If this is your first time trying affiliate marketing, here is a simple guide on how to create your Clickbank hoplinks for 'Weg mit der Panik'.
If you are a new Panic Away affiliate and have not yet subscribed to our affiliate's newsletter, please do so here. You need to be signed up so you can get all the necessary updates and promotions we run.
So here is how to promote 'Weg mit der Panik' (Panic Away in German)
1) Create a FREE Clickbank Account (if you do not already have one). Setting up your Clickbank account is the first step to becoming an affiliate. Simply click on this link right here to be transferred to the Clickbank sign up form.
On the Clickbank sign up page, you'll fill in your personal details and pick your own personal Clickbank account name (also know as your 'nickname').
2) Create your unique refferal link aka 'Hoplink'. Once you have created an account with Clickbank, all you have to do is insert your Clickbank nickname into the following URL and then use that link to direct people to my site:
http://xxxx.wegpanik.hop.clickbank.net
Make sure you replace the "xxxx" within this link with your Clickbank affiliate nickname. This will guarantee that you get your commission for every sale you make.
If your nickname is i.e. 'samsmith' then your link will look like:
http:// samsmith.germanfbf.hop.clickbank.net
It is important to note that 'Weg mit der Panik' is a different link form that of Panic Away so be sure to follow the above instructions.
You will get paid every two weeks by Clickbank for the sales you refer (you`ll find more details about the payment methods on the 'help' pages of clickbank.com).
ITEM GRAPHICS
Below are images you can use on your blog, review site, or any other place where you are promoting Weg mit der Panik.
Just right-click on the image and select "save as" to save it to your computer.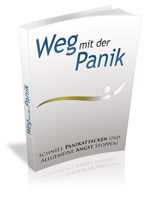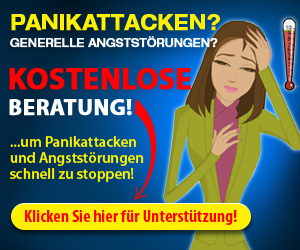 Pay Per Click Advertising
Here is a list of keywords to get you started. Click here.
Countries to target are Germany, Austria, Switzerland Luxembourg and Belgium
And here are some German PPC ads that convert well:
Panikattacken Stoppen
Natürliche Technik die
Panikattacken in Sekunden stoppt!
www.WegmitderPanik.de

Panikattacken stoppen!
Ein neuer Trick um Panikattacken zu
stoppen bevor sie beginnen!

Angstzustände stoppen
Ein neuer Trick um Angstzustände zu
stoppen bevor diese beginnen!
Content For Reprint
Click here for a full list of articles to reprint as you see fit. E.g. On your site, blog or mailings.